Sylvain Boulé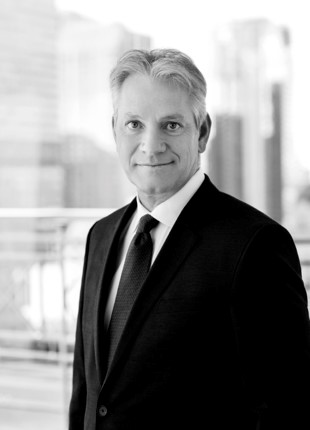 Sylvain Boulé, MBA
President and Chief Executive Officer
Sylvain Boulé is President & Chief Executive Officer of Montrusco Bolton Investments Inc. A graduate of Université de Montréal, Concordia University and Columbia Business School, he is also Chairman of the Board of MBI/TEC Private Debt GP Inc.
He has been involved for several years with Centre Philou and is currently Chairman of the Board of Fondation du Centre Philou.
What are the challenges you faced?
The core business of public equities and public debt is under pressure coming from the ETF, reduced allocation to the asset classes, declining add value which has resulted in lower fees. going down.
How are you building your business today, preparing for tomorrow?
We are working with the secondary business unit in order to complement the core business. MBI solution finds managers who are the best at what they do and MBI takes over the client relationship, the compliance and administration.
How do you attract the best people and how do you retain them?
Our challenge is to get strong people on marketing and client relationships. We have used headhunters to find the best talents.
What made you take the leap into business ownership?
I have always worked for myself except for 5 years with Merrill Lynch. I bought out MBI in 2000.
What were the biggest initial hurdles to building your business and how did you overcome them?
I paid way too much! I acquired MBI three months prior to tech crash. Clients began to shift after the acquisition, since most clients will reconsider the relationship with the company following a management change.
Did you have major competitors when you started, how did you plan to compete with them, and how did that plan play out?
The competitive landscape has changed, the competition used to be just in Canada, but it has become  international. We have an advantage because we are a small company, we can react and move fast.
What would you say was the single most influential factor in your business' success?
Over the last couple of year, made in-roads in a new  business, chose the right partnership structure.. We were able to increase the growth profile while reducing the risk profile.
What is the biggest mistake you've made as a business owner?
The biggest mistake would be compromising on my values, not selecting the right people and most importantly not following my instincts.
What has been your greatest moment of success?
There hasn't been one "major" victory but rather a bunch of little victories like landing a new client, getting into new ventures, and choosing the right people.
How do you believe evolving technology will impact the way we do business over the next 10 years?
We are not a retail business, tech is still not a major threat in the institutional segment.
What do you know today that you wish you would have known when you first got started as a business owner?
I wish I would have trusted my instincts more when I started out.