Sustainability
The MBA International Case Competition and Sustainability
Sustainability is an integral part of the John Molson School of Business (JMSB) brand. The Corporate Knights ranked the school's JMSB MBA as the second Greenest MBA program in the world; Canadian Business ranked it fourth in Canada and quoted Social Responsibility as "key to the program". Because the John Molson MBA ICC is the largest event of JMSB, it is crucial that it reflects the school's dedication to sustainability.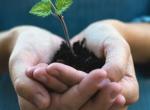 In 2009, the John Molson Sustainable Business Group (JSG) and the MBA International Case Competition (MBA ICC) joined forces in an effort to make the MBA ICC a more environmentally and socially conscious competition. The creation of the Sustainability Executive Assistant role in 2010 allowed for a single individual to be solely dedicated to making the competition as sustainable as possible. The goal of this position is to maintain and develop past sustainable initiatives, while simultaneously adding new initiatives that highlight sustainability as an essential tool for success in a rapidly changing business world.
MBA ICC 2015: Global Connections – Sustainable Future
For MBA ICC 2015, the organizing team incorporated sustainability into the core concept of the event. The theme Global Connections – Sustainable Future reflected an increased focus on sustainability and deeper involvement of each and every member of the organizing team and participating stakeholders. The initiatives listed below reflect this sustainability theme, but ultimately drive the message across that the purpose of a firm is not just to enrich investors or shareholders, but to operate as a social venture that serves the interests and purposes of multiple communities and that working together as producers, employees and investors will make everybody better off.
Transportation – All electric, zero emission vehicles will ferry participants from the airport to the hotel in collaboration with Sun Country Highway
Hotel – Our venue, the Queen Elizabeth Hotel, is one of the "greenest" hotels in Montreal
Food – Serving organic vegetarian, locally sourced food and beverages as much as possible during the competition and composting all organic waste
Events – These are held at a walking-distance from the hotel, no carbon emissions from transportation all week long! We are working with hosts to increase the environmental aspects of each event
Communications – Only recycled paper will be used for 100% of printing, and whenever possible printing will be replaced by soft copies of documents. The implementation of the new IT system has significantly decreased paper usage last year and we plan to keep the same trend in 2015
R4 Dishes – Renting reusable dishes and cutlery for use at the hospitality suite in partnership with Concordia's dish rental program
What is an Offset?
A carbon offset is a real and verified reduction of greenhouse gas emissions. Developed to compensate or "offset" an equivalent greenhouse gas emission from another source that cannot be easily eliminated by improved efficiency, conservation initiatives or changes in behaviour, carbon offsets help mitigate climate change by creating a financial mechanism for change.