Aleksey Cameron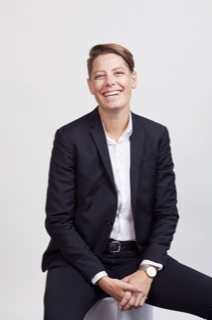 Aleksey Cameron- Attaché and Project Manager to the CEO, Canderel Group
Aleksey Cameron is passionate about small business, entrepreneurship and real estate – specifically, finding underperforming assets and coming up with creative ways to add value, and then capitalizing on that created value. She has over five years of entrepreneurial experience in the food and beverage industry and several years of experience in residential real estate investment.

Her areas of expertise include entrepreneurship, real estate, small business ownership & management, business process optimization, and business strategy & development. She is currently working for a major commercial real estate development company while continuing to pursue her own real estate ventures and grow a residential portfolio.
Aleksey holds a BA in French Language from Concordia University and an MBA from the John Molson School of Business. While doing her MBA, Aleksey was the Sponsorship Organizer for the John Molson MBA International Case Competition.