Previous Year's Winners
The competition officially ended on Friday, Jan 11, 2019 with the Final Banquet ceremony held at the Bonaventure Hotel. The John Molson MBA ICC Team would like to thank everyone who was involved in the 38h annual International Case Competition.
Congratulations to the 2019 Winners!
Congratulations to Nanyang Business School, Singapore, for winning the first-place prize of $10,000 at the 2019 John Molson MBA International Case Competition! After a tough week comprised of 7 challenging cases, the Nanyang Business School, Singapore claimed victory and took possession of the Concordia Cup at our closing banquet.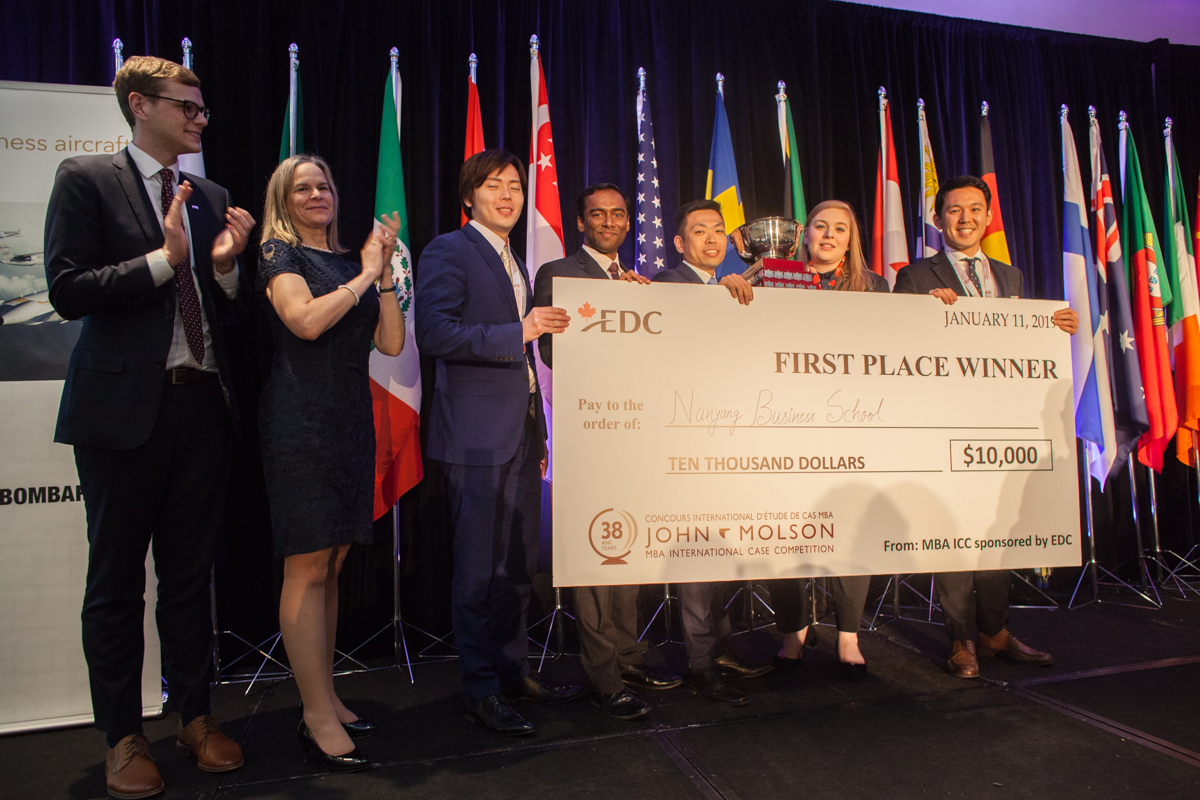 The second-place prize went to the Lund University, Sweden, who walked away with a giant cheque worth $7,000.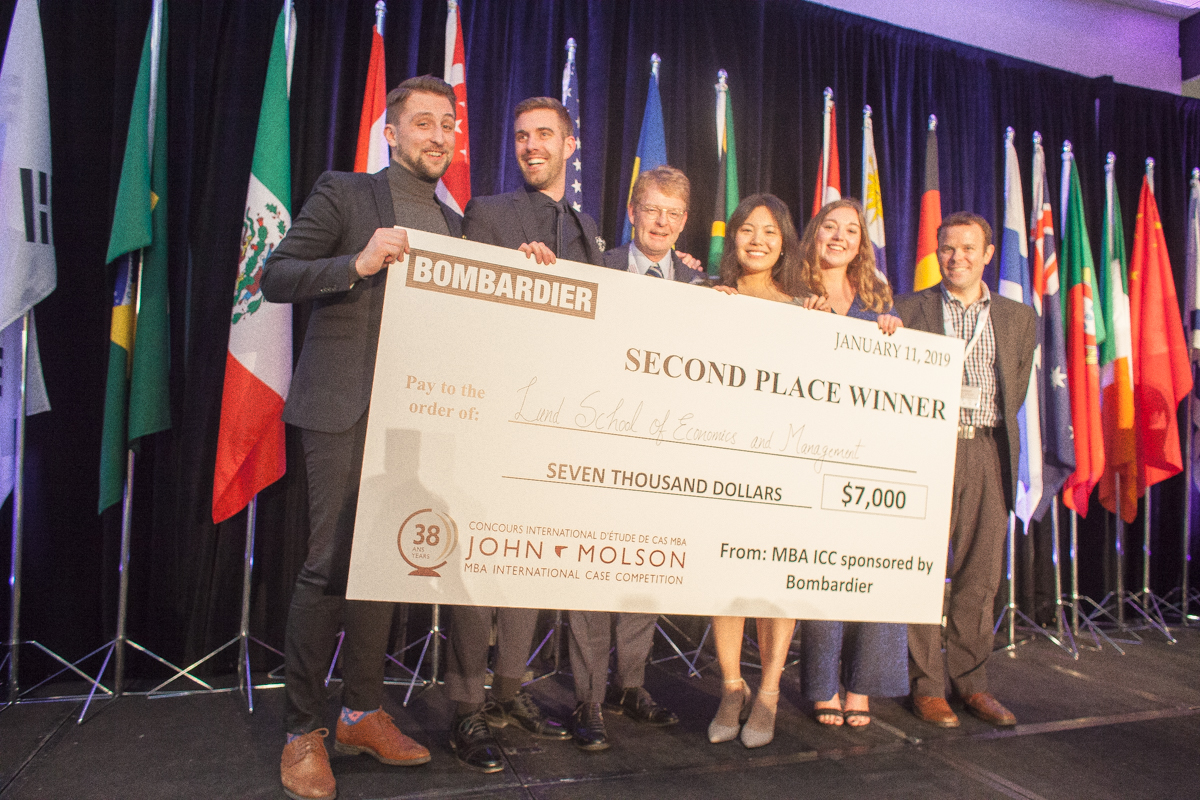 The third place went to DeGroote School of Business, McMaster University, Canada who was awarded $5,000 in prize money.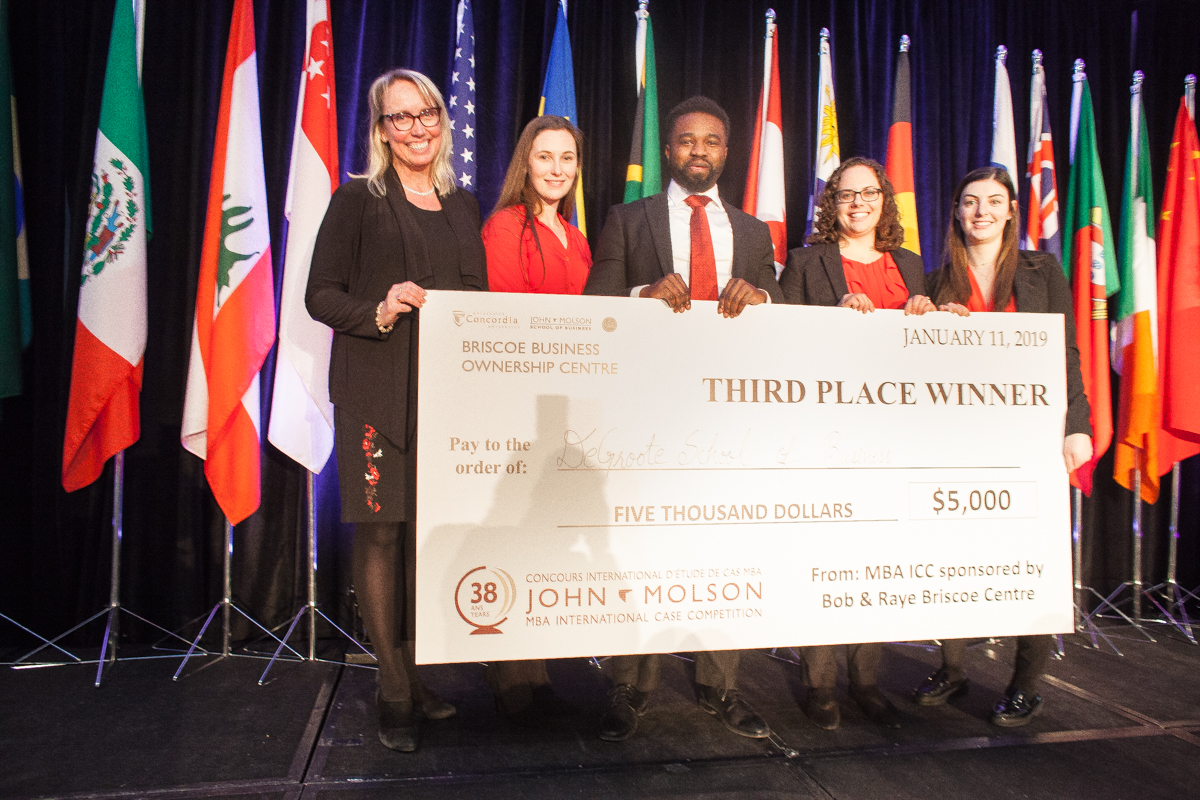 Richard Outcault Team Spirit Award
The Final Banquet, sponsored by Bombardier, also featured awards for the Richard Outcault Team Spirit Award that went to Lund University, Sweden who were chosen for their positive enthusiasm and involvement during the competition.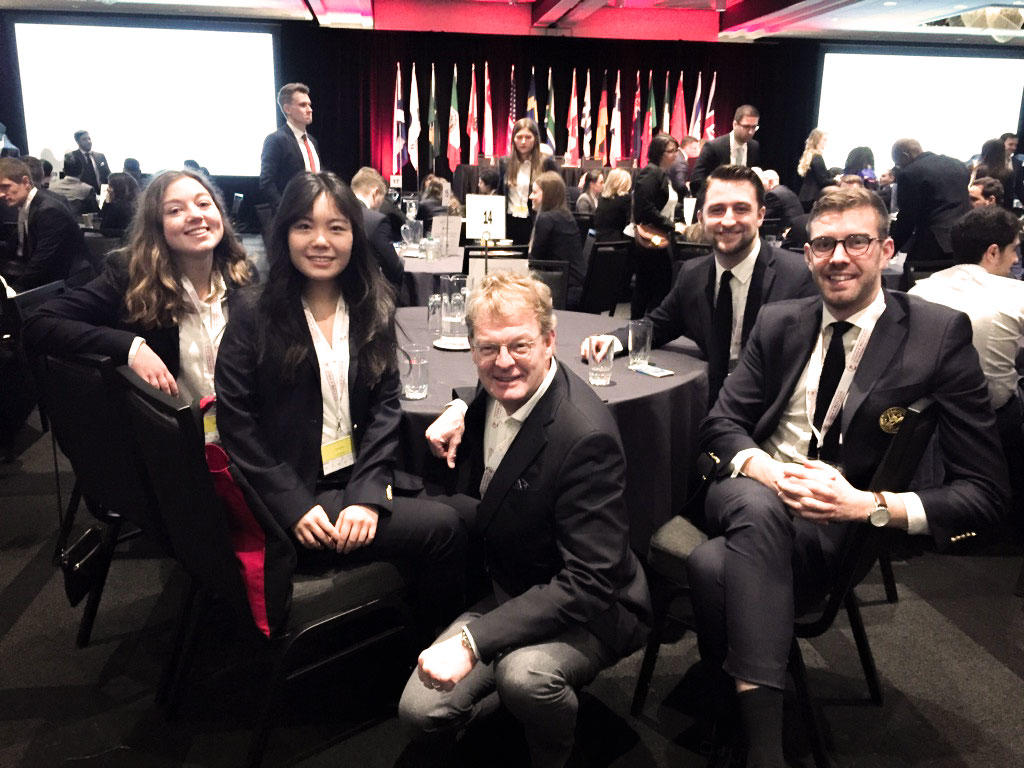 Dr. J. Pierre Brunet Coach Award
Yan Cimon, the coach from Universite Laval, was awarded the Dr. J. Pierre Brunet Coach award after a vote from his fellow coaches. Congratulations!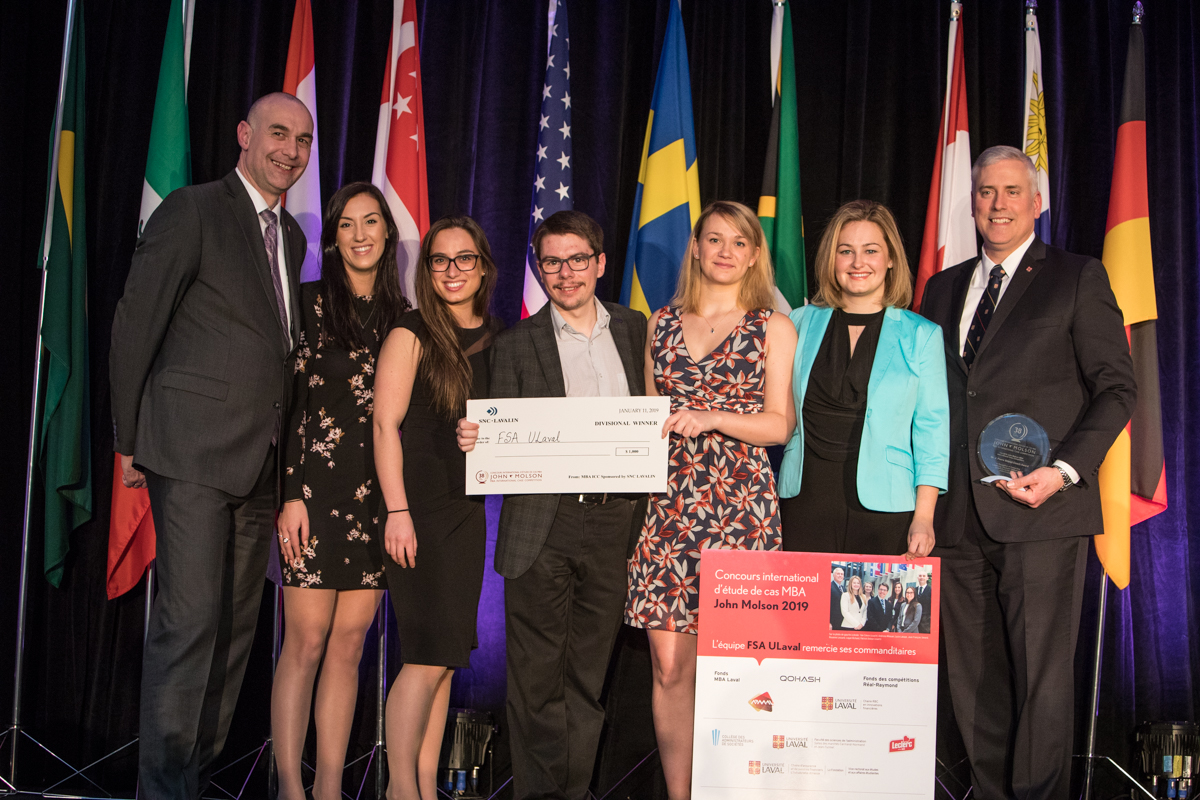 Thank You!
Merci beaucoup à tous!
The 2019 MBA ICC organizing and the executive team would like to extend their deepest gratitude to everyone who made this event possible including sponsors, judges and the army of volunteers, who have dedicated countless hours to ensure the success of this event.
We also would like to thank the Board of Directors, whose continuous support and dedication have not gone unnoticed. We would especially like to thank our adviser, Mr. William Meder, for being our guiding light through this unforgettable experience.
Finally, we cannot forget the participants and coaches who filled this event with memories that will last a lifetime.
---